The Experience
Relax and experience deluxe with our Vitamin Recharge Pedi in a Box 4 Step. This all-in-one spa pedicure kit is infused with Vitamin C to deliver a burst of freshness and happy skin!Keep calm and soak up the Vitamin C! Indulge in some me-time and pamper your feet with our Vitamin Recharge pedicure! Infused with natural pink grapefruit extract, this foot treatment revitalizes both skin and senses to make you look and feel refreshed. This skinvigorating pedi will leave you walking on sunshine!
The Perfect Pedi For:
DIY At-Home Pedicure
Deluxe Spa Pedicure
Netflix Binges
After a Long Workday
Vitamin C Scrub Works Wonders for Your Skin 
Vitamin C's benefits for the skin are nothing short of extraordinary. For one, vitamin C helps your body produce collagen, which is essential for youthful, firm skin. Collagen can diminish fine lines and thicken the dermis, and it protects the skin from harmful free radicals that come with UV exposure.
Vitamin C also helps repair damage caused by collagen loss and sun exposure by encouraging healthy cell regeneration and turnover. It can even enhance skin's radiance by inhibiting inconsistent melanin production, which helps even your skin tone and lighten brown spots and hyperpigmentation. 
Choose Vitamin C Recharge Foot Scrub to Remove Dead Skin
There are many benefits to removing dead skin from your feet, including:
Making your feet feel beautiful and soft.
Treating and preventing cracked skin.
Keeping your feet healthy.
Go ahead — indulge. Exfoliate your feet with a spa-level, all-in-one pedicure kit from VOESH and feel fantastic in just 15 minutes or less! 
What's Inside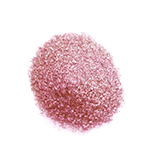 SALT SOAK
DETOXIFIES & DEODORIZES THE FEET.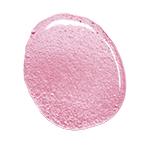 SUGAR SCRUB
GENTLY EXFOLIATES DEAD SKIN.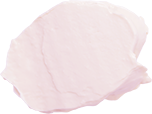 MUD MASQUE
CLEANSES PORES FOR SMOOTHER SKIN.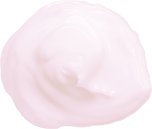 MASSAGE BUTTER
HYDRATES AND SOOTHES SKIN
How to Use
Step 1: Sea Salt Soak
Pour sea salt soak into a warm foot bath and mix well. Soak feet for 5-10 minutes to detoxify and deodorize. 
Step 2: Sugar Scrub
Massage sugar scrub onto feet and lower legs to gently exfoliate. Rinse thoroughly with lukewarm water. Dry gently with a towel.
Step 3: Mud Masque
Apply mud masque on feet and lower legs to remove impurities from the skin, unclog pores, and absorb excess oil. Leave it on for 3-5 minutes until dry. Rinse off with lukewarm water and pat skin dry.
Step 4: Massage Butter
Spread massage butter onto feet and lower legs and massage gently until fully absorbed for maximum hydration.